Projectors in Education: Learning ki Adbhut Duniya Ko Aur Bhi Ujjwal Banate HuyeNamaskar dosto! Aaj hum aapke saath baat karne ja rahe hain ek aham mudde par jo humare shiksha pranali ko aur bhi ujjwal banata hai – "Projectors in Education" yaani shiksha mein upayog kiye jaane wale projectors. Aaj ke yug mein, humare paas naye aur behtar tariko ka istemal karne ka avsar hai, aur projectors shiksha ke kshetra mein ek naye disha dete hain.
Shiksha ke maamle mein, visual aur interactive learning ka mahatva hum kabhi ignore nahi kar sakte. Projectors ek aisa madhyam hain jo learning environment ko immersive banate hain aur shikshakon ko modern tareekon se padhane ka mauka dete hain. Chaliye ab hum kuch mukhya tathyo ko dekhte hain jinse saaf hota hai ki projectors shiksha mein kyun mahatvapurna hain:
Prerit Karne Wali Shikshan Prakriya:
Projectors ke istemal se, shikshak vidyarthiyon ko pratyaksh roop se visual aur audio content pradan kar sakte hain. Isse vidyarthiyan adhik prabhavit hote hain aur unme uthane ki iccha paida hoti hai. Chitra, diagrams, aur animation ke madhyam se, complex vishay ko samajhna asaan ho jata hai.
Anyaantarik Shikshan: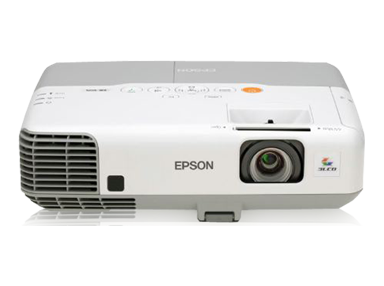 Projectors, virtual classrooms aur online shikshan mein ek mahan madhyam hain. Video conferencing ke jariye, shikshak duniya bhar mein baithi vidyarthiyon tak pahunch sakte hain aur unhe real-time mein shikshan pradaan kar sakte hain. Isse gyaan ka antarikaran hokar, vidyarthiyon ka gyan vruddhi hota hai.
Pustako Ka Samayojan:
Projectors ke madhyam se, pustakon ke pratyek panno ko screen par dikhakar padhaya ja sakta hai. Isse shikshak pustako ke panno ko bade screen par dikhakar saare class ko saath mein lekar padhane ka mauka milta hai, jisse padhne wala sabhi vidyarthiyon ko dhyaan mein rahta hai.
Creativity Ko Badhava:
Projectors, presentations aur project work mein bhi istemal ho sakte hain. Vidyarthiyan apne projects aur presentations mein multimedia content ka upayog karke, apne vichaaron ko sajha kar sakte hain. Isse unke creativity aur presentation skills ko sudharne ka mauka milta hai.
Accessibility:
Projectors visually impaired vidyarthiyon ke liye bhi ek upayogi madhyam hain. Text-to-speech aur audio descriptions ke jariye, unhe bhi shikshan ka labh milta hai.
Engaging Learning Environment:
Projectors ka istemal classrooms ko interactive aur engaging banata hai. Games, quizzes, aur interactive activities ke through, vidyarthiyan adhik aktive roop se shikshan mein bhag lete hain aur adhik kuch seekhte hain.
Projectors ka shiksha mein istemal karte huye kuch challenges bhi hote hain. Prathamik roop se, projectors ka setup aur maintenance cost ka mamla hota hai. Iske alawa, kharab projector ya technical samasyayein padhane ki prakriya ko prabhavit kar sakti hain. Lekin in chhoti-moti samasyaon ke bawjood, projectors ke fayde isse adhik hain.
Aakhir mein, hum keh sakte hain ki projectors shiksha pranali mein ek mahaan sudhar hain. Humare shikshakon ko naye tareekon se shikshan pradaan karne ka avsar milta hai aur vidyarthiyon ko adhik rochak aur prabhavit banata hai. Isliye, humare shiksha pranali ko aur bhi ujjwal banane ke liye, humein projectors ke upayog ka pura fayda lena chahiye.
Toh dosto, aap bhi apne shikshan sansthan mein projectors ka istemal badhaye aur vidyarthiyon ko adhik adhik prabhavit karein. Shikshan mein naye yug ko prarambh karein aur learning ki adbhut duniya ko aur bhi ujjwal banayein. Dhanyavaad!
FAQs: 
1. What are projectors in education?
Projectors in education refer to the use of projection technology in classrooms and learning environments to display visual and multimedia content on a large screen. They enhance the traditional teaching methods by offering interactive and engaging learning experiences.
2. How do projectors enhance learning environments?
Projectors enhance learning environments by providing a more immersive and interactive learning experience. They enable teachers to present content in a visually appealing manner, making it easier for students to comprehend complex subjects through images, diagrams, and animations.
3. What are the benefits of using projectors in education?
The benefits of using projectors in education are numerous. They inspire and motivate students through interactive teaching methods, facilitate virtual classrooms for remote learning, help in better organizing and presenting content from textbooks, and promote creativity and active participation among students.
4. How do projectors contribute to accessibility in education?
Projectors aid in making education more accessible to visually impaired students through text-to-speech and audio descriptions. They enable teachers to provide inclusive learning experiences to all students, regardless of their physical abilities.
5. Are there any challenges in using projectors in education?
While projectors offer significant advantages, they also come with some challenges. Initial setup and maintenance costs can be a concern for educational institutions. Technical issues and projector malfunctions may disrupt the teaching process temporarily.
6. Can projectors be used for online learning?
Yes, projectors can be used for online learning through video conferencing tools. Teachers can connect with students from different parts of the world, making virtual classrooms more engaging and interactive.
7. How do projectors promote creativity among students?
Projectors allow students to incorporate multimedia content into their presentations and projects. By using visual aids, students can express their ideas creatively and improve their presentation skills.
8. Do projectors impact students' learning outcomes positively?
Yes, research suggests that the use of projectors in education has a positive impact on students' learning outcomes. Visual and interactive learning aids enhance comprehension and retention, leading to improved academic performance.
9. Are projectors suitable for all educational levels?
Yes, projectors are suitable for all educational levels, from primary schools to higher education institutions. They can be adapted to cater to the specific needs and requirements of different age groups and subjects.
10. How can teachers integrate projectors effectively into their teaching methods?
To integrate projectors effectively, teachers should plan interactive lessons, use multimedia content wisely, and ensure that the technology complements their teaching style. They can also encourage student participation through quizzes and interactive activities.